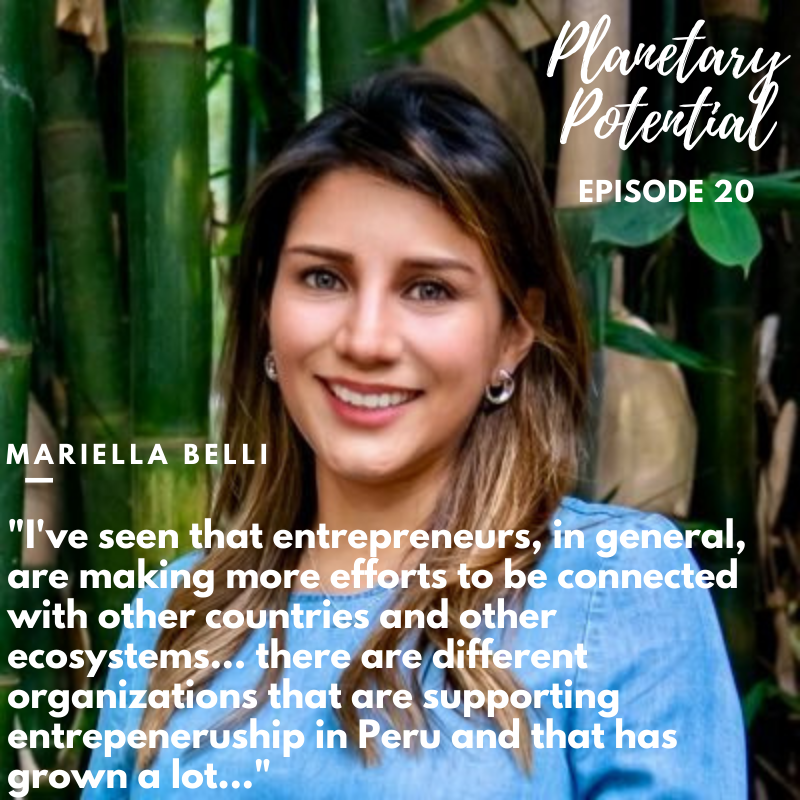 Mariella Belli and I first met in Vietnam in 2015 and then later reconnected after my five-week trip to Peru, where she has roots. Mariella is an experienced finance and investment strategy consultant with a demonstrated history of working with social entrepreneurs in developing countries. (This interview was originally recorded in July, 2019 and was finally published here in November, 2022.)
During our conversation, we discuss a significant move for her as an adolescent, her experiences in India and Kenya besides Vietnam, as well as her interest and passion in impact investing.
Mariella and I discuss the challenge of relocating to the U.S. at the age of 16, similarities between Latin America and India, and blending in her cultural experience and background into her professional work.
In this broad and contrasting interview we discuss:
Cross-cultural advantages
What shocked her about her time in India
Living in Kenya and Mexico
How to connect with others on their terms
Being a foreigner and getting more exposure and perspectives as a result
Safety as a foreign woman abroad
Interviewing prisoners as part of her professional portfolio
Entrepreneurs making more efforts to connect with each other–even beyond borders
Mariella and I also cover what it's like splitting time between different places, standing out as a strength, and give a shout out to Episode 13 which, of course, was recorded earlier this season.
Enjoy this exciting and wonderful conversation with Mariella.
Listen