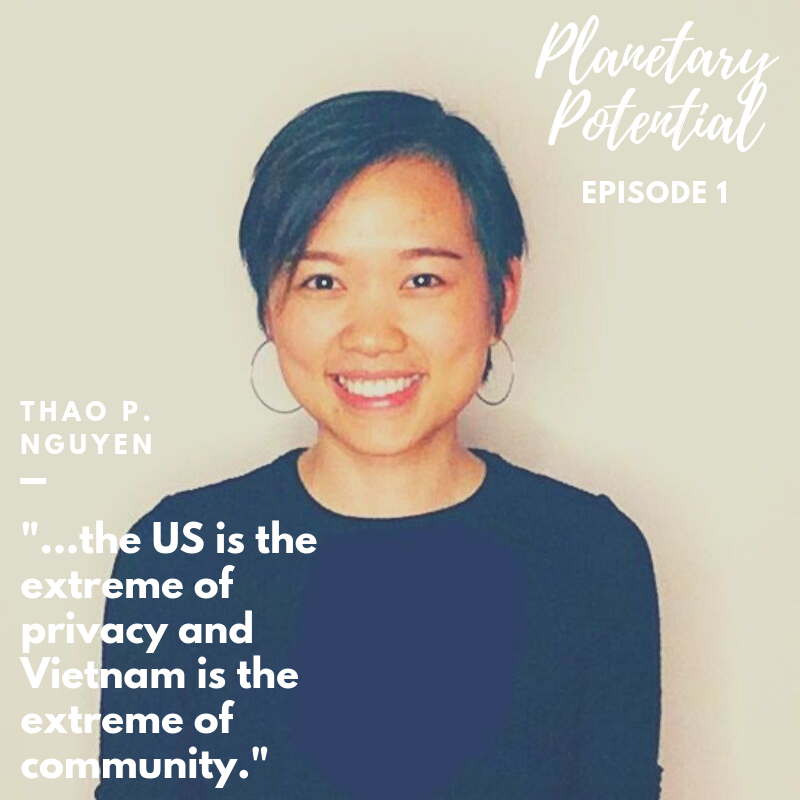 For exclusive bonus content, with an extended version of this interview (including the full transcript), please see here: https://www.patreon.com/posts/28969578
Listen on Anchor | Apple Podcasts | Spotify | Google Podcasts | Breaker | Castbox | Overcast | Pocket Casts | PodBean | RadioPublic | Stitcher | TuneIn | Podcast Addict
Thao P. Nguyen is a graduate of the Hanoi Amsterdam High School in Hanoi, where she is from.
After living in Massachusetts for four years and graduating from Clark University, Thao worked at Indiegogo in New York City for two years before returning to Vietnam.
In this wide-ranging interview we discuss:
What it was like to develop her identity away from the traditional and typical Vietnamese social pressures
How she reoriented the relationship with herself
The major cultural differences between the United States and Vietnam
Why she is excited about returning to Vietnam
What she's been up to in between moving from New York City to Saigon
One of the most interesting reflections after having lived in the United States for six years
Decision-making processes and how being away from Vietnam and spending time alone has helped her gain more confidence
We also cover how the United States is a model for Vietnam—in good and surprising ways—and how her perspective of the United States changed after living there.
If you're planning to study abroad or if you're an Overseas Vietnamese preparing to move/return to Vietnam, this episode is a must-listen.
Enjoy this deep and open conversation with Thao.
Listen
Transcript
A transcription of this conversation is available to Patrons on Patreon or you can purchase one separately.