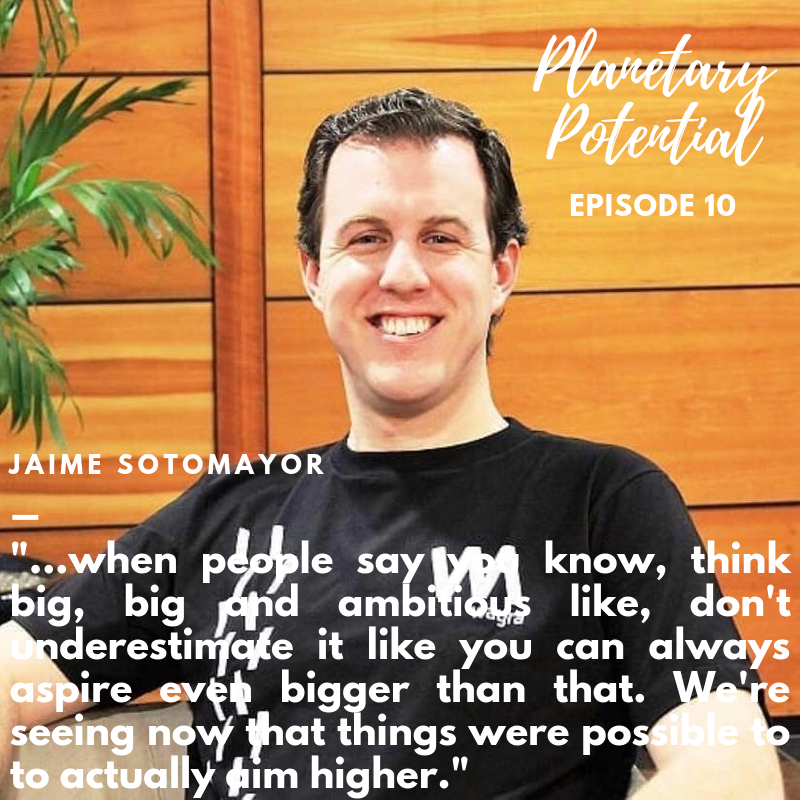 Listen on: Anchor | Apple Podcasts | Spotify | Breaker | Castbox | Overcast | Pocket Casts | PodBean | RadioPublic | Stitcher | TuneIn | Podcast Addict | iHeartRadio
Jaime Sotomayor is Country Manager at Wayra Perú, which is under the Telefónica umbrella, a Spanish telecommunications provider. In 2015, Jaime (along with four other Peruvians) was recognized by the MIT Technology Review as an "Innovator under 35". The year before, cofounded Arcturus BioCloud, a biotech startup in Silicon Valley and led the team as CEO. Jaime participated in the Graduate Studies Program (since rebranded as Global Solutions Program), part of Singularity University at NASA AMES Research Center in Mountain View, California. Jaime is also a writer with plans to launch a forthcoming podcast.
Jaime and I get deep into what his startup experience in Silicon Valley was like, his leadership style as Country Manager, and why you should talk to him if you're thinking of setting up or expanding to South America.
In this raw and unguarded interview we discuss:
How his mindset has changed in the past five years
What it was like starting a company as the only Peruvian with three cofounders
The opportunities for startups to work with Wayra Perú
How Wayra Perú has evolved since its inception in 2011
What he enjoyed the most as a founder CEO in Silicon Valley
How he almost ended up on a different path had he won a competition
The value of having local resources on the ground to support startups
The cross-border investments that Wayra Perú is facilitating and making
We also cover what it's like being a Latino founder CEO in Silicon Valley.
If you're interested in Corporate Venture Capital (CVC), learning from failure, and foreign founders in the San Francisco Bay Area then you can't miss this episode.
Enjoy this straightforward and comprehensive conversation with Jaime.
Listen