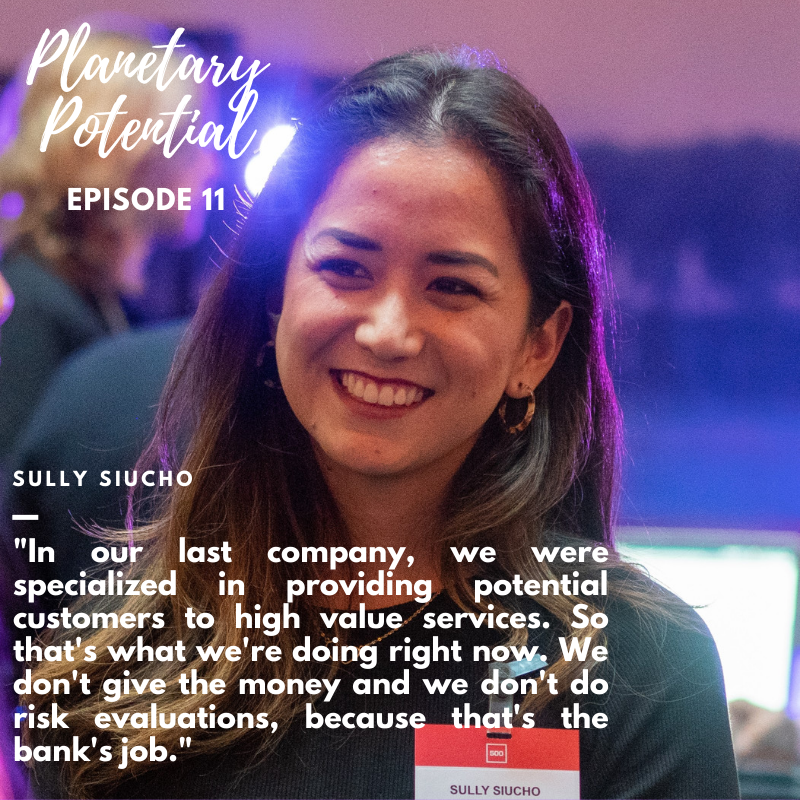 Listen on: Anchor | Apple Podcasts | Spotify | Breaker | Castbox | Overcast | Pocket Casts | PodBean | RadioPublic | Stitcher | TuneIn | Podcast Addict | iHeartRadio
Sully Siucho is cofounder and Chief Operations Officer at Rebaja Tus Cuentas, ("Lower your bills" in English) which is an online mortgage services provider. In 2017, Sully, along with cofounders Nicholas and Martín, sought to simplify the process for obtaining or refinancing a mortgage for Peruvians. The team had experience working together and generating qualified leads for high-value services such as cars and graduate degrees.
Sully and I dive into what her experience has been like with Rebaja Tus Cuentas in the past two years, which has taken her to Mexico City to join the 500 Startups accelerator and even to Switzerland where she participated in the Seedstars Summit earlier this year.
In this fun and in-depth interview we discuss:
Her journey as a serial cofounder and how this time is different
How the Peruvian ecosystem has changed in the past eight years
The challenges of entering other Latin American markets from Perú
How the team at Rebaja Tus Cuentas started creating its two-sided marketplace
What are the key differences between Lima and Mexico City as it relates to startups
The value of building the right team, even across projects
How the Pacific Alliance factors into the team's long-term plans
The various reactions international investors have to opportunities in Perú
We also cover what it's like adding value to an industry in which none of the cofounders have traditional experience.
If you're interested in expansion across Latin America, what it's like being first to market, and localization challenges then you can't miss this episode.
Enjoy this easy-going and interesting conversation with Sully.
Listen