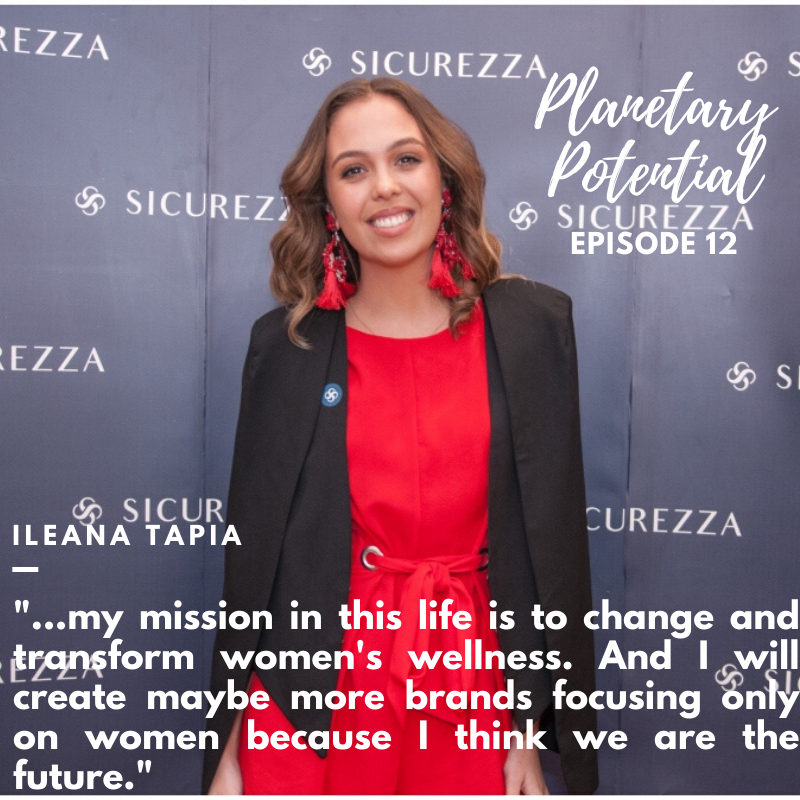 Listen on: Anchor | Apple Podcasts | Spotify | Breaker | Castbox | Overcast | Pocket Casts | PodBean | RadioPublic | Stitcher | TuneIn | Podcast Addict | iHeartRadio
Ileana Tapia is Founder and Director of Sicurezza ("Safety" in Italian), a fashion brand based in Lima, Perú. Shortly after being hired at Siemens, Ileana started Sicurezza by importing seamless bras ("sin costuras" in Spanish). Before she knew it, she was getting featured in magazines like Gestion and was invited to join EmprendeUP, a program at her alma mater, Universidad del Pacifico in Lima.
Ileana and I discuss what it's been like to build up the brand from scratch, from dealing with Chinese suppliers, to managing the distribution of her products to 25 stores across Lima, to her future international plans.
In this fun-filled and straightforward interview we discuss:
Her original path and how she ended up on another one
Why she wanted to work for Siemens originally
The influence of her mother and her father in her business decisions
What it was like setting up a business relationships on another continent
Which countries she is targeting next for expansion
The value of female and male mentors for her product development and business operations
Her opinions on Chinese food and chifas
The value of friends being candid with you
We also cover what it's like being a solo founder and hiring someone versus bringing on a partner.
If you're interested in fashion, what it's like to organically become an entrepreneur, and women empowerment then you can't miss this episode.
Enjoy this funny and honest conversation with Ileana.
Listen