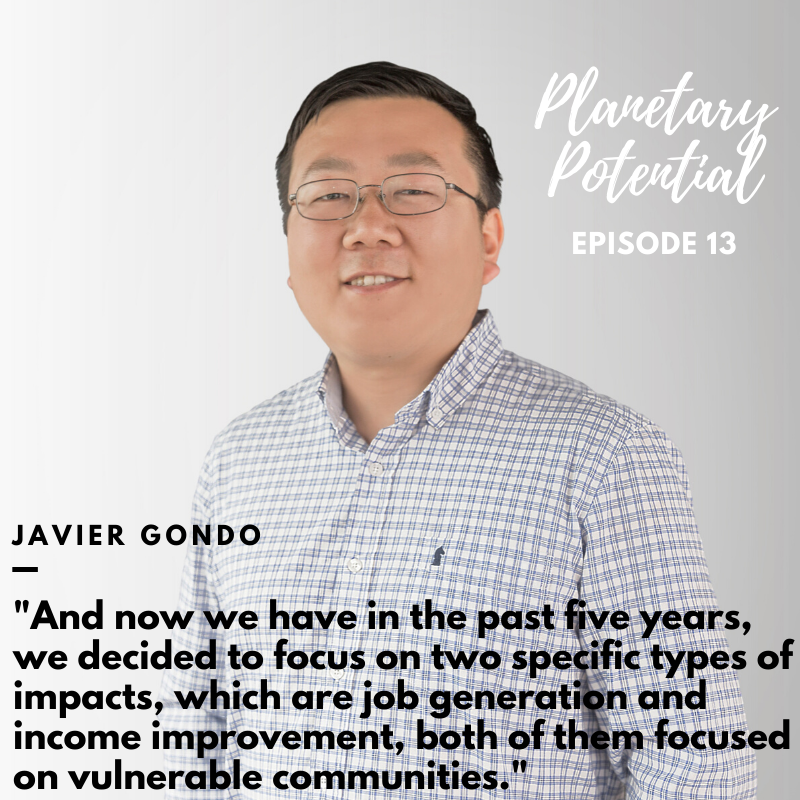 Listen on: Anchor | Apple Podcasts | Spotify | Breaker | Castbox | Overcast | Pocket Casts | PodBean | RadioPublic | Stitcher | TuneIn | Podcast Addict | iHeartRadio
Javier Gondo is the Portfolio Manager for the Andean region at NESsT, a social enterprise consultancy and impact investor that has been active in Perú for 12 years. Javier joined NESsT after completing his MBA at New York University in New York City. As part of his role with NESsT, Javier focuses on increasing job generation and income improvement, especially in vulnerable communities.
Javier and I discuss the growing opportunities and challenges for identifying and supporting social enterprises, the metrics used to gauge impact, and the contrast in the regulatory environments between Perú and Colombia.
In this impactful and focused interview we discuss:
His thoughts on the increasing interest in impact investment and social enterprises
How some businesses don't even realize they have a social mission or component
Why social enterprises may be formally recognized in Perú soon
Why Javier decided to earn an MBA
The role that NESsT can play across the Andean region, especially in Colombia as military and guerrilla forces reintegrate into civilian life
Future investment fund plans for NESsT
The Venezuelan migration crisis and its impact on Perú
What it was like experiencing Hurricane Sandy in New York City
We also cover his family's generational migration from Japan to Perú, and what it's like embodying Japanese and Peruvian cultural elements.
If you're interested in impact investing, social enterprises, and measuring impact then you can't miss this episode.
Enjoy this personal and timely conversation with Javier.
Listen