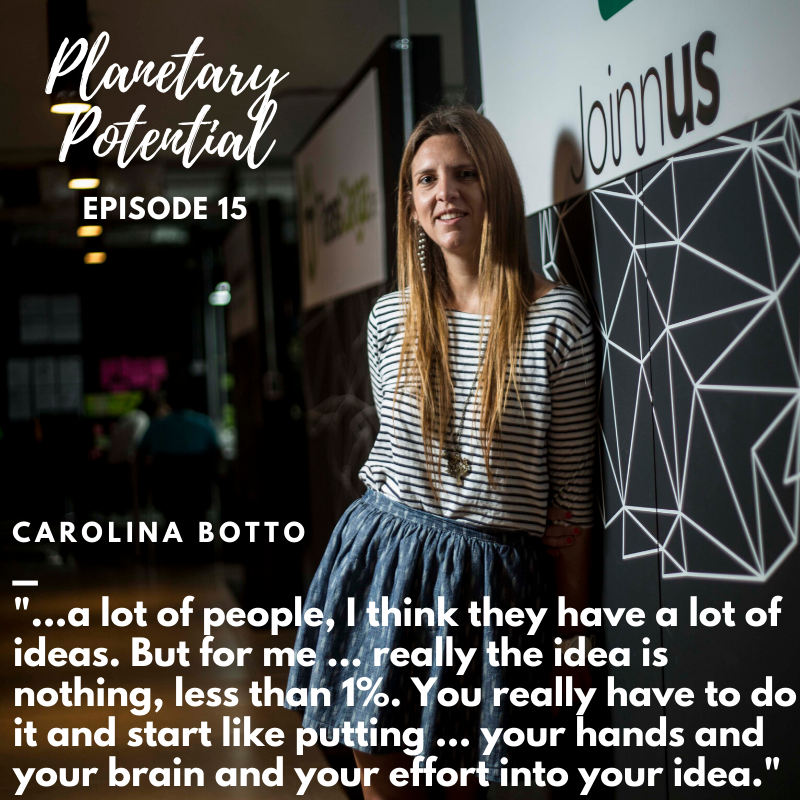 Carolina Botto is Cofounder and CEO of Joinnus, a startup that helps its users find relevant offline activities to join. Carolina and her cofounders (husband and a friend) started the company in 2013 and joined Wayra, a local accelerator (see Episode 10). Carolina initially began her career as an architect before studying in Spain for her MBA.
Carolina and I discuss why she chose architecture as her career, how the idea for Joinnus developed, and why she studied in Spain.
In this encompassing and explanatory interview we discuss:
Carolina's experience working for others and the valuable lessons she learned
How "zombies in the streets" influenced her career
The opportunity cost of accepting a promotion
What it was like entering a new industry without having prior experience
The first and biggest events held on the Joinnus platform
How the team found its third cofounder
The importance of her MBA thesis beyond graduation
Some potential future expansion plans
We also cover the decision-making framework that Carolina used, the importance of raw feedback, and why the team expanded to Colombia first instead of México.
If you're interested in life-changing decisions, starting from scratch, and trusting your intuition then you can't miss this episode.
Enjoy this spirited and therapeutic conversation with Carolina.
Listen