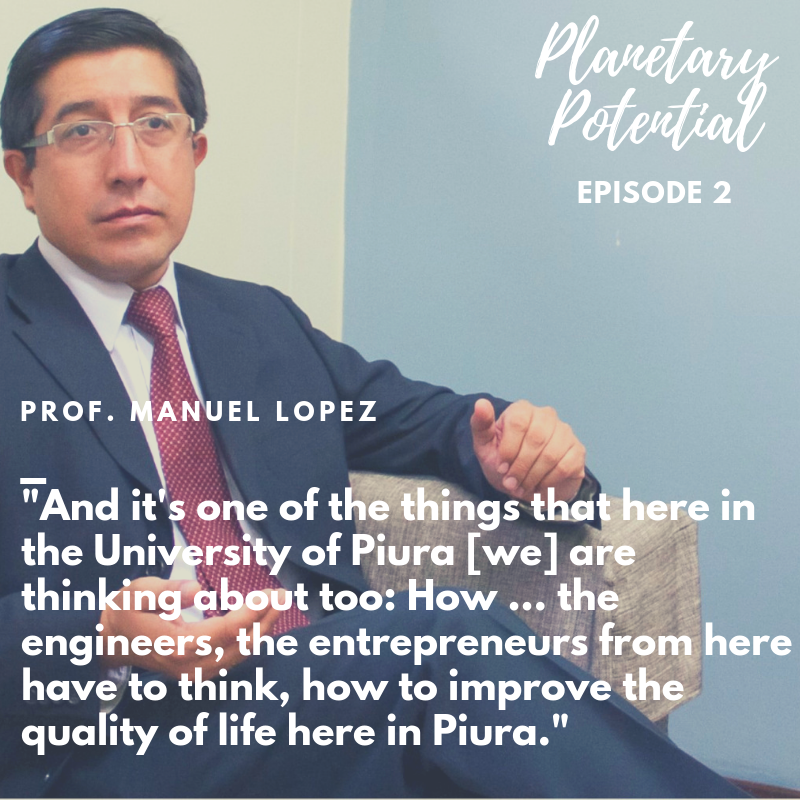 Listen on Anchor | Apple Podcasts | Spotify | Google Podcasts | Breaker | Castbox | Overcast | Pocket Casts | PodBean | RadioPublic | Stitcher | TuneIn | Podcast Addict
Professor Manuel López is the Director of Innovation at the University of Piura in northern Perú, where he is also a professor in the Faculty of Engineering. He specializes in forest engineering in addition to being the Director of the Master's program in agribusiness.
After living in Bogotá, Colombia, he arrived in Piura four years ago and was recently a Visiting Scholar at the University of California, Davis.
In this focused interview we discuss:
How he's been working with small farm producers to improve operational efficiency
What is an advantage of growing organic food in the desert
The growing impact of Venezuelan migrants in Piura
Why farmers in Perú should switch from rice to fruits (specific kinds)
Which crops make sense for the next wave of cooperative efforts
Thoughts on automation and mechanization in the farming and jobs contexts
An easy-to-understand example of a comparative advantage by growing the same crop in different parts of Perú
We also cover what one World Bank representative thought of Piura—and how it's related to attracting Foreign Direct Investment.
If you're interested in agriculture, food security, sustainability or farm economics, this episode is a must-listen.
Enjoy this diverse and relevant conversation with Professor López.
Listen