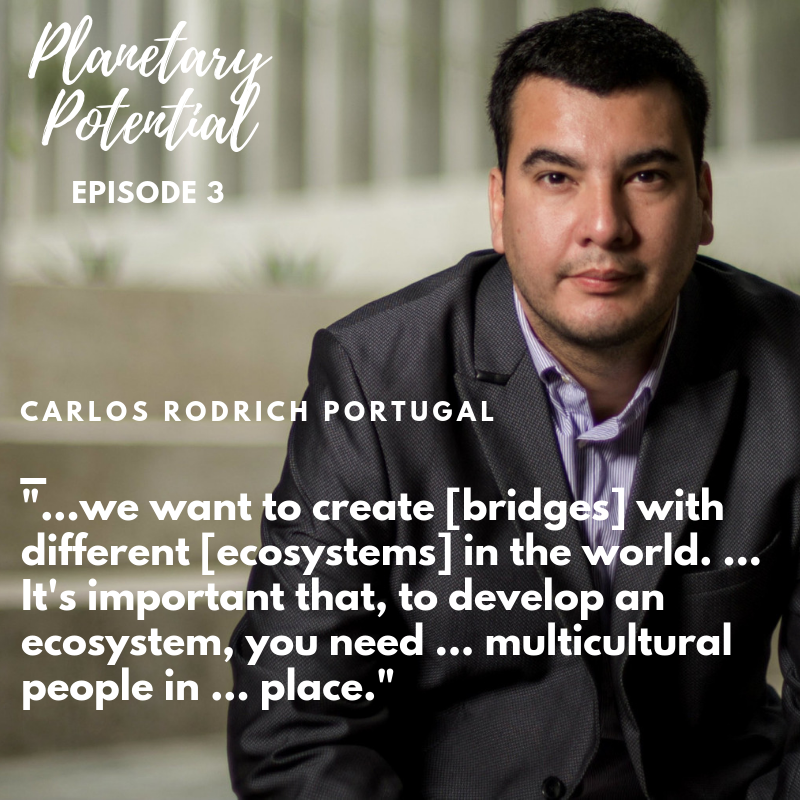 Listen on Anchor | Apple Podcasts | Spotify | Google Podcasts | Breaker | Castbox | Overcast | Pocket Casts | PodBean | RadioPublic | Stitcher | TuneIn | Podcast Addict
Carlos Rodrich Portugal is the Director of HUB UDEP, an incubator at the University of Piura in northern Perú, where he oversees the Babson Collective and the Women in STEM Entrepreneurship (WISE) programs. Furthermore, Carlos is founder and CEO of Churre, a startup that helps to share information and distributes resources during a disaster.
Last year, he visited Tel Aviv during a 14-country tour, where he was hosted by Israel's Agency for International Development Cooperation via its Startup Accelerators in the Entrepreneurial Ecosystem executive program.
In this cross-cutting interview we discuss:
How he's been working to build bridges between various ecosystems
Why it's so important to have entrepreneurial resources outside of Lima, Perú's capital
The growing mindset shift for innovators and entrepreneurs in Piura from even two years ago
Shifting the external perception of an incubator from a space to a community
The importance and courage of being first and setting positive examples
How you're invited to Piura (even from Silicon Valley and New York City)
Which countries and regions HUB UDEP is looking to develop partnerships with
We also cover how success stories from Vietnam are impacting perceptions in Perú.
If you're interested in incubators within a university context, access to entrepreneurship and innovation outside of major urban areas, or want a sneak peek at future success stories coming from Perú, then you don't want to miss this episode.
Enjoy this easy-flowing and substantive conversation with Carlos Rodrich Portugal.
Listen