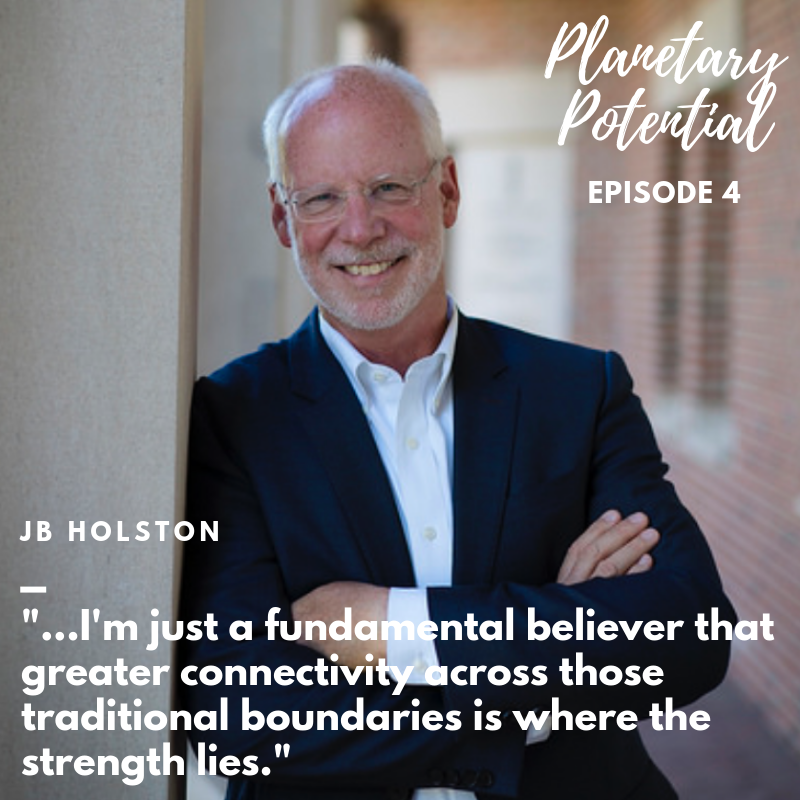 Listen on Anchor | Apple Podcasts | Spotify | Google Podcasts | Breaker | Castbox | Overcast | Pocket Casts | PodBean | RadioPublic | Stitcher | TuneIn | Podcast Addict
JB Holston is the Dean of the Daniel Felix Ritchie School of Engineering and Computer Science at the University of Denver. Furthermore, JB was the founding Executive Director for the Blackstone Entrepreneurs Network ("BEN") in Colorado and served in leadership positions as President of Ziff Davis International, in addition to having held senior executive positions at NBC and GE after starting his career with the Boston Consulting Group.
How we met is truly an incredible story—only possible in this century and beyond—so I won't ruin the surprise for you.
In this varied and encompassing interview we discuss:
The value of bringing an outside perspective to an existing organization
How professors and entrepreneurs are not that dissimilar
The ways governance structures discourage innovation and agility in organizations
Why a collaboration versus consensus framework is an essential balance
How geopolitics has impacted international students coming to the US and the financial impact in state university systems
Why you should consider Colorado as part of your next move
The value of cross-sector and cross-industry networks and how to foster them
How to work through leadership changes and succession plans
We also cover how crossing borders and traditional boundaries are going to more and more become the norm in business and politics.
If you're interested in what it's like transitioning from the private sector to academia, and a closer look at the philosophy of "strength through diversity" then you can't miss this episode.
Enjoy this pointed and thought-provoking conversation with JB.
Listen