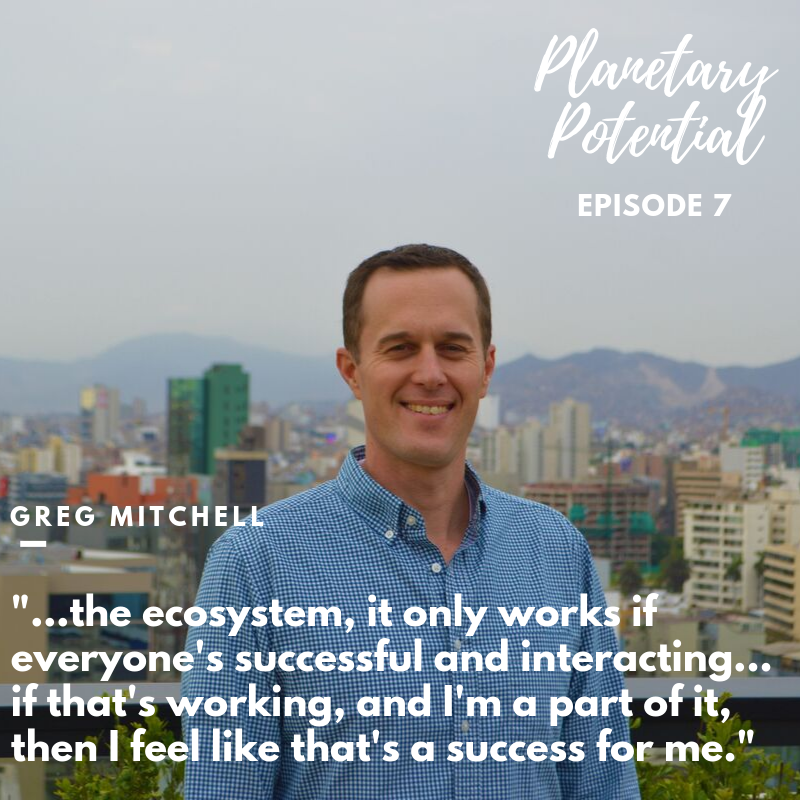 For an extended version of this interview, with exclusive bonus content (including the full transcript), please see here: https://www.patreon.com/posts/30145218
Listen on Anchor | Apple Podcasts | Spotify | Google Podcasts | Breaker | Castbox | Overcast | Pocket Casts | PodBean | RadioPublic | Stitcher | TuneIn | Podcast Addict
Greg Mitchell is Managing Partner at Angel Ventures Perú, an early stage venture capital firm based in Lima. After graduating from Rice University, Greg became a Peace Corps volunteer in the Dominican Republic, which marked his first experience in Latin America.
Knowing he wanted to explore more opportunities in the region, after completing a joint degree program at the Lauder Institute, combining an MBA from The Wharton School at the University of Pennsylvania with a Master of Arts in International Studies from the School of Arts and Science, Greg headed back to Latin America where he eventually ended up in Perú.
This interview was the second time that I met with Greg in a period of three weeks after our introduction via Swisscontact.
In this honest and self-aware interview we discuss:
What it was like trying to find a job as a foreigner in Latin America
The best way to build trust with Latin American counterparts
What is one of the unique roles that he can play as a foreigner
How he gauges success relative to the ecosystem
The ideal kinds of introductions he makes
The way in which he set up www.ruta-startup.com
His unique style of leadership that is appropriate for the market context
How Angel Ventures Perú has an inclusive investment process
We also cover what he misses about the United States and how he spends his time in the U.S. when he goes back to visit.
If you're interested in how foreigners can play an active role in a startup ecosystem in mutually beneficial ways then you can't miss this episode.
Enjoy this spirited and introspective conversation with Greg.
Listen
Transcript
A transcription of this conversation is available to Patrons on Patreon or you can purchase one separately.