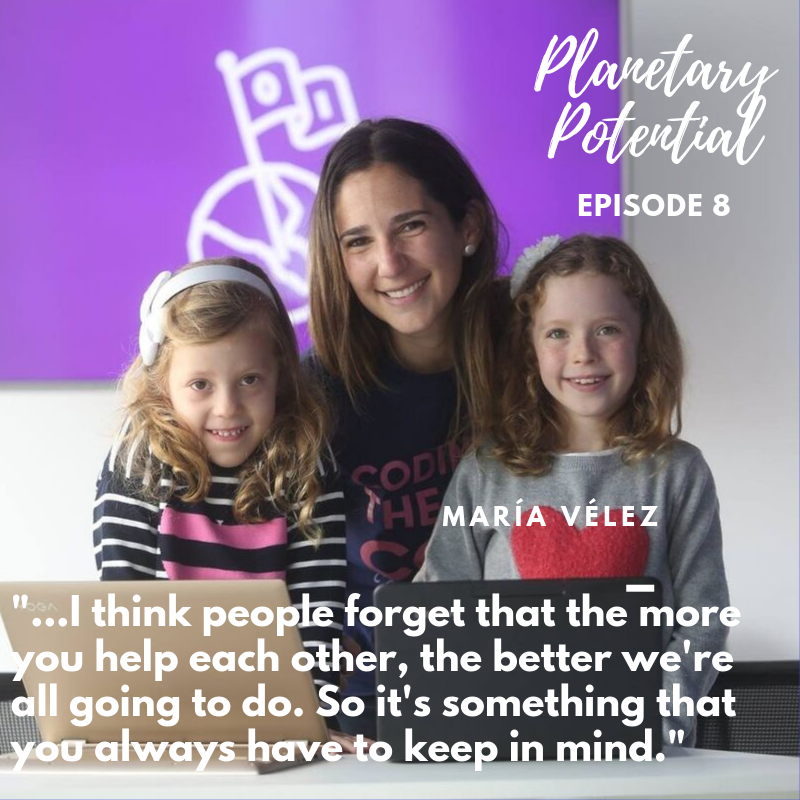 Listen on Anchor | Apple Podcasts | Spotify | Google Podcasts | Breaker | Castbox | Overcast | Pocket Casts | PodBean | RadioPublic | Stitcher | TuneIn | Podcast Addict
María Vélez is Founder and CEO of Crack The Code, based in Lima. In early 2017, María moved from New York City to Lima and then later in the year launched Crack The Code to help expose Peruvian youth to technology and coding.
After graduating from New York University, María worked as an Investment Associate at J.P. Morgan in New York. Originally from Colombia, María grew up in Costa Rica and worked in microfinance at Peruvian Development Group before eventually relocating to Perú some years later.
María and I briefly discussed Crack The Code during a tour of the startup's offices and then began the interview, getting about halfway until the tsunami alert testing began.
In this detailed and revelatory interview we discuss:
How her previous transnational experiences helped her settle into Lima
The special connections her family has to Perú
How focusing on a triple bottom line (people, profits, and planet) was baked into her efforts from the beginning
How helping others helps the ecosystem, and in turn, helps you
The surprising interest she received in Crack The Code from abroad
Her future local and regional expansion plans for Crack The Code
What she misses the most from Costa Rica, New York City, and Colombia
What she likes the most about being in Perú
We also cover what she is looking for in a potential cofounder or COO.
If you're interested in education and the impact that coding can have on young people in Latin America then you can't miss this episode.
Enjoy this tactical and immersive conversation with María.
Listen